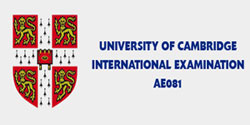 Curriculum
The school follows the British curriculum, hence the students are trained on the same line since the very beginning. The books are highest asset of the school and we take pride in the prescribed text books we have chosen after much research from the world known publishers.

For Arab students Arabic and Islamic studies are compulsory with an addition of Arabic social studies from grade IV onwards as per the Ministry of Education, UAE's rule.

The students have to undergo two main exams, four monthly tests and numerous other weekly tests and projects during a full academic year.

The students who seek admission in our school are interviewed and evaluated by the selected committee of English and Math mainly and only after proving their merit they can attain a place in our esteemed institution.

Remedial Classes:

One of the features of our school is the remedial classes, which are conducted for the students who lag behind the class standers; they are paid extra attention by the staff in such classes till they acquire the desired results.